The Month of August celebrates Business Professionals and Owners of the African American community. Karwanna D is the perfect entrepreneur to be celebrated. She's created the Trillion Dollar GovCon Qualifier App as a tool that's easily accessible to anyone who's interested in getting pre-qualified for government contracts. The app is available on both Apple and Android.
This app will not only tell you what small business government contracting programs you qualify for, but it also tells you exactly what you need to have in business so that you can qualify for contracts. It is a great way to audit and optimize your business foundation so not only the government will buy from, but corporations as well, who also award large contracts to diverse small businesses.
It is vital for every business to use it so they know where they stand as a business and it will send you a complete printout of your assessment with actionable steps you need to take to grow your business.
Over the past couple of years, Government Contracts Strategist Karwanna D has helped over 200+ business owners generate in excess of $ 3 million and grow in revenues.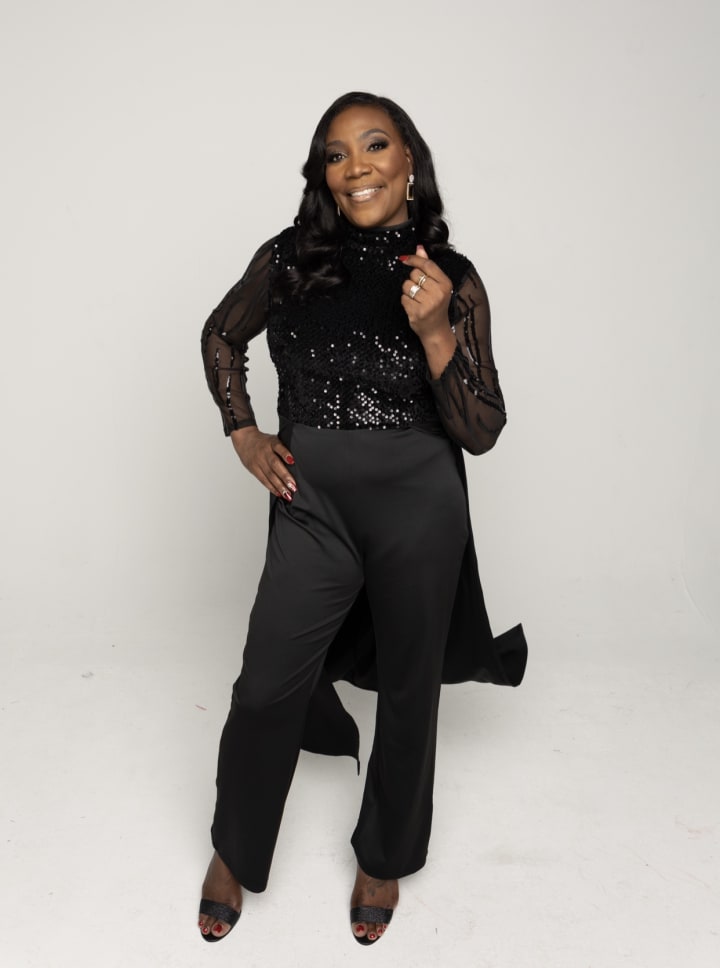 Summer is coming to a close, what are the fall season plans for your business?
Karwanna D: My plans for my business as we come to close out the summer season is to help as many small business owners as possible get in position to partake in the multi-trillion dollar budget dump that typically happens at the end of the government's fiscal year (September) as well as help them implement an effective strategy to participate in the new multi-trillion dollar spending that opens up in October when the new budget is set.
Because of the government's spending obligations with diverse small businesses, generally many agencies are left with the problem of not being able to find qualified small businesses to buy from and that leads to them having too much money left over in their budgets that they are mandated to spend down.
This is where I've been able to help entrepreneurs like myself and others position themselves to help government agencies solve their problems. By leveraging opportunities such as this, Ive been able to help entrepreneurs close their generation wealth gaps inside my Trillion Dollar Government Contracts Accelerator system, using their business as the vehicle to help get them there.
With that said, I plan to help 100 more small business entrepreneurs grow their business by quantum leaps by teaching them how to land lucrative government contracts by the end of the year.
I also plan to hire and train 1-2 additional coaches who can provide additional support and expanded knowledge about what they can do when they land these massive contracts so that they're able to maximize their profits through asset building and protection.
What are some of your personal goals for the rest of the year?
Karwanna D: Personally, my goals for the rest of the year are to travel and spend more quality time with my family. We recently spent some time in Aruba and the Dominican Republic and it was refreshing after a long 2 years of being shut in. I'm also looking forward to getting booked for more speaking opportunities so that I can continue to expand my reach and create an impact across the nation.
We love the inspirational quotes you showcase on your social media daily. One in particular states, "There is a price for greatness". What did you mean by that?
Karwanna D: Well, some people think that greatness happens overnight. To me greatness is synonymous with success and to be successful it takes investing either time or money and in some cases both. Nobody has forever to achieve their dreams. If you want to do something you have to do it now. Where we are today is an accumulative effect of what we've been doing for the last 5 years with both our time and our money.
If you don't like where you are, it's imperative that you do something different so that in the next 5 years you can be in a different place. But, we have to start the process of that today. For some that would mean sacrificing everything that you enjoy doing that may be counterproductive to what you want to accomplish. For others, and if you want to shorten the time it takes to see the impact of your efforts, that means you would need to invest in a coach or a training or blueprint to learn in a shorter time period so you can get results faster. I highly recommend the latter.
So nothing in life is free. Everybody wants to be a millionaire, but only those who understand the power of transactional transformation in the currency of time and money will actually be able to make their million dollar dreams a reality in this lifetime.
I know because I've been there. And I've also been able to experience a level of greatness in my business. And this is exactly why I created the Trillion Dollar Government Contracts Blueprint. So that I'm able to help small business entrepreneurs experience massive success in their business in a much shorter time period than that would if they had no blueprint at all.
And this is how clients like Remy, who literally went from a struggling small business to securing his first million dollars in revenues in just a few short months. When I was just starting out on this journey I didn't have a blueprint and I didn't have a coach. It took me 2-3 years to accomplish what my clients are able to accomplish in their first 6-12 months or sooner.
The people who have no money to invest in themselves must be willing to put in their time to get where they want to go and that may mean having to figure it out on their own. I consider this walking down a long road to success.
Those who have a little time and a little money may be in a better position to do a little bit of both. These are typically the people who buy cheap courses that only gives them a part of the solution and they spend their time trying to fill in the gaps. You can get there a little faster with some direction, but you're still on a bus and there may be multiple stops in a different direction before you're rerouted to your destination.
There's only a handful of people who are really motivated to where no matter how little time or money they have to invest in their dreams, they don't let it stop them and they know how to get resourceful. And when you are resourceful, you will find a way ride in a fighter jet that can help you achieve your goals in quantum leaps.
Can you tell us about a government contract that you recently landed for a client? How did your client feel about this experience?
Karwanna D: Actually, I teach my clients my exact strategy to landing contracts so they can do it for themselves. I believe in the principle of teaching a man to fish so that they never starve again. I think it's good to do all the work for someone on their behalf, but that's not really a sustainable business model. Anything can happen and that can enable them for dependency instead of freedom.
By empowering clients to win contracts on their own, it actually helps them to grow and develop in their own professional space where the sky is the limit. One of my most recent clients, whose name is Gloria, executed the action steps she learned while working with me and in less than nine months has already secured her first quarter of a million dollars in business revenues and she wasn't making any money in his business prior to that.
To me, it's a blessing to be a blessing. When I hear about the transformational impact that I'm creating in the lives of my clients I feel proud. It lets me know that I'm walking in my purpose.
Can anyone get a government contract? What type of business owners do you assist?
Karwanna D: Anyone with a legitimate business can land a contract with the U.S. Government. They just have to learn the steps on how. Those are the exact steps I teach in my Trillion Dollar Government Contracts Accelerator Program. Ultimately there are a lot of nuances as well as a lot of moving parts to the process that can take years to navigate. But, what I've done is created an easy to follow step-by-step process that's proven to get results in record time.
On average many of my clients who go through this system are landing their 1st contract within their 1st 3-6 months and that's not typical. Realistically, with a streamlined process such as this, you should expect to start seeing results within 6-12 months. That goes to say just how effective this system is dialed in vs taking the long route and trying to figure it out on your own. And I find that those who go through my 5 Day Challenge 1st to get pre-qualified for government contracts tend to land contracts even faster.
You've been obtaining a lot of press, how has being in the public eye been for you?
Karwanna D: I've always been a private person who's the quiet one in the room watching others rise and shine so getting press is definitely a stretch for me. I'm challenging myself to just walk in my greatness and to give myself permission to be acknowledged. I think to me, obtaining press is more so helping me to become the person I need to be to reach the masses so that I can have more of a global impact in the business community with my message and by helping other business owners create wealth in business for their families and their local communities.
What do you think you are most vocal about?
Karwanna D: I think I'm most vocal about the non traditional approach to entrepreneurship. My intention is to help small business owners learn the pillars to creating generational wealth and securing their future. And I try to get them to see their business as the vehicle to helping them get there, with the wheels being the perfect mix of government contracts, indexed universal life insurance with living benefits, real estate and some sort of passive income stream. So unlike most business coaches in the contracting space, my message is infused with a bigger purpose than just making money with government contracts. I like to explore how to keep it, grow it and make it work for your children's children so it can have a ripple effect for years to come.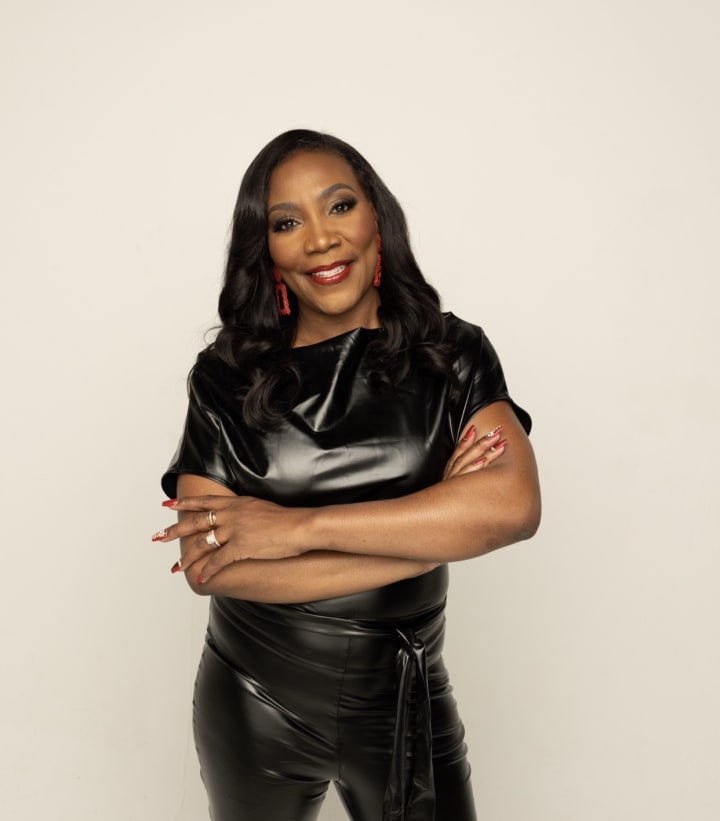 Follow on Facebook, Instagram, and LinkedIn, and visit the website for more info!