Black women consistently make their mark on the music industry throughout the centuries. The Black female musicians highlighted here represent a sense of the past, present and future. These three iconic Black female singers leave me in awe of the barriers they breached; standards they set; and progress they made, much during very difficult political and historic times. I present these bold, beautiful black voices in order of when they arrived on the scene—their birthday, that is.
Josephine Baker (June 3, 1906-April 12, 1975)
Nicknames: Black Pearl, Creole Goddess, Black Venus, Bronze Venus
Genres: Cabaret, music hall, French pop, French jazz
Best known for being: Vedette, singer, dancer, actress, performer, World War II spy, civil rights activist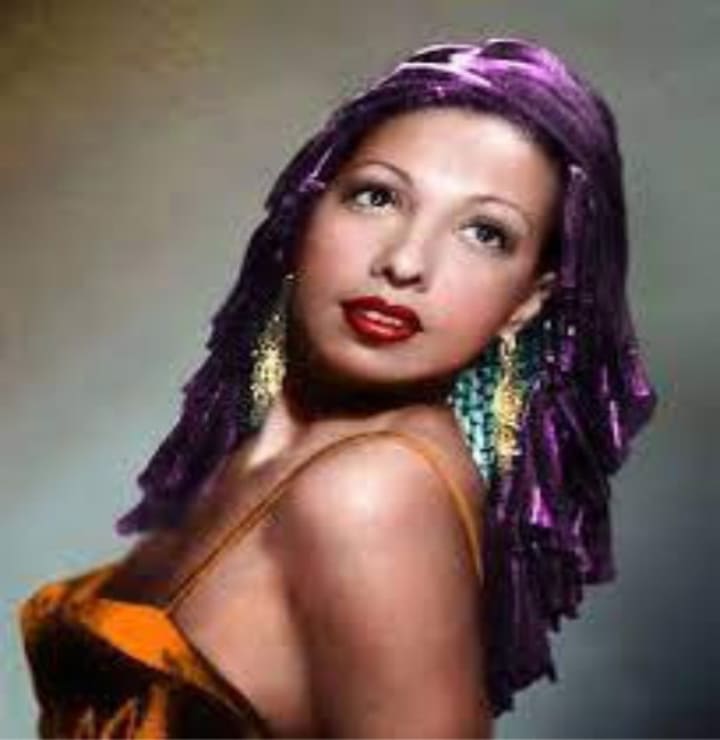 Freda Josephine McDonald became Josephine Baker after marrying her second husband, William Baker. A true independent woman, Baker never had a problem leaving a failing relationship. In fact, she married four times and had a life partner after her last marriage. In addition, Josephine Baker had several relationships with many notable women.
Josephine Baker rivaled her contemporaries as the most photographed woman in the world. By 1927, Baker was earning more money than any entertainer in Europe. Josephine Baker became one of the most in demand performers due to her unique dancing style and captivating costumes. She even played in several successful major movies released in Europe.
Josephine Baker was a staunch activist and trailblazer. She helped French military officials by passing on secrets she heard while performing. She relayed confidential information by writing with invisible ink on music sheets. She was later awarded the Medal of the Resistance with Rosette and named a Chevalier of the Legion of Honor by the French government. The French government honored her with a 21-gun salute, making Josephine Baker the first American woman buried in France with military honors.
Josephine Baker often refused to perform for segregated audiences. Her opposition against segregation and discrimination was recognized by the National Association for the Advancement of Colored People (NAACP). The NAACP honored her dedication and efforts by naming May 20th "Josephine Baker Day".
Even Baker's personal life demonstrated her political beliefs and shone as a testament to her activism. Josephine Baker adopted 13 children from various countries. She affectionately called her family "the rainbow tribe". Baker took her children on the road with her to prove that racial and cultural harmony was possible. Josephine Baker was definitely ahead of her time. No one in Hollywood today has even come close to Baker's example.
Whitney Houston (August 9, 1963-February 11, 2012)
Nickname: Nippy
Genres: R&B, pop, soul, gospel, dance
Best known for being: Singer, actress, film producer, model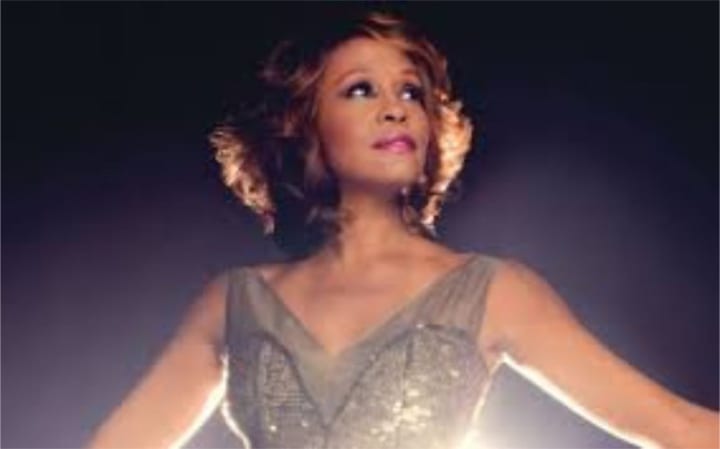 Whitney Houston is literally not only the most awarded Black female artist, but also the most awarded female artist period. She had over 200 million records sold, 5 Grammys, 19 American Music Awards, 7 NAACP Image Awards and more. As such, Whitney Houston set the Guinness Book world record as the most awarded female artist.
Most notable was Whitney Houston's powerful range. She could belt out popular songs to pump you up. And she could just as easily envelope you in an angelic version of any gospel song. Houston's image was just as unique. Whitney Houston was the first African American cover model for Seventeen magazine. A true triple threat, Whitney Houston also played many movie roles. One of the most well-known is The Body Guard (1992), which was her acting debut. As a philanthropist, Whitney Houston donated to Black colleges and founded a children's charity.
Whitney Houston's powerful presence and music with a message is summed up in her rendition of the National Anthem at the 1991 Super Bowl. Of note is how patriotism was fostered at a pivotal point through song at the start of the Persian Gulf War. Her powerful, flawless, effortless performance set a new standard that still demands the very best of every artist since. Continuing with her giving nature, her single of the National Anthem was rereleased, with all the proceeds being donated after September 11th.
Janelle Monáe (December 1, 1985-)
Alter ego: Cindi Mayweather
Genres: R&B, pop, funk, psychedelic soul, hip hop, progressive soul
Best known for being: Singer, songwriter, rapper, actress, record producer, model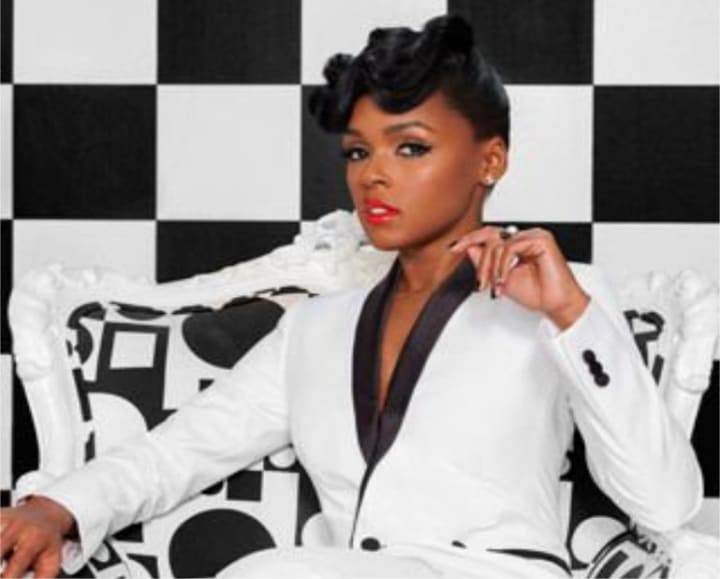 Janelle Monáe Robinson is a true powerhouse. Monáe rounds out this short list of bold, beautiful Black female artists that have made substantial imprints on music history, because she represents a culmination of reaping the rewards of the doors opened by female artist before her. But Janelle Monáe does not rest on their laurels or hers. She represents the now and the future. It takes guts to pull off a contemporary song about yoga.
Monáe has a wide range of honors, awards and nominations to her credit. She has received 8 Grammy Award nominations, an MTV Video Music Award, and the ASCAP Vanguard Award. Janelle Monáe was also honored with the Billboard Women in Music Rising Star Award in 2015 and the Trailblazer of the Year Award in 2018. In 2012, Monáe became a Cover Girl spokesperson. In recognition of her artistry and social leadership, Boston, Massachusetts made October 16 "Janelle Monáe Day" in 2013. In February of 2015, Monáe signed a joint venture partnership between her independent label, Wondaland Arts Society, and Epic Records to create Wondaland Records. This move made Monáe one of the few black women who run their own independent record label in conjunction with a major record label.
Janelle Monáe literally has a strong visual presence. Monáe is most often found in black and white outfits ranging from classic to daring and striking. Her signature look remains different versions of a tuxedo. In 2016, Janelle Monáe made her film debut in two major movies. The most notable of the two is Monáe's starring role in Hidden Figures as NASA mathematician and aerospace engineer Mary Jackson.
There is a major progressive nature to Janelle Monáe that is woven into an unsung activism. She has taken on the alter ego of Cindi Mayweather, an android who is the figurehead of a new era and revolution. Janelle Monáe loves the concept of the android because they represent the new "other". She aptly addresses how people are afraid of the other. Monáe is noted as distributing the Ten Droid Commandments, which encourages her followers to be individuals. Janelle Monáe takes her stance all the way by stating she only dates androids and identifies with bisexuality, pansexuality and being nonbinary.
Read More
Read the full original article here:
About The Author
Stephanie is a freelance writer and editor, educator and consultant. To learn more, visit indtophost.com