A Comparative Analysis of As I Lay Dying and The Bluest Eye
As I Lay Dying by William Falkner and The Bluest Eye by Toni Morrison are two renowned novels of the 20th century. While As I Lay Dying depicts the physical and mental struggles of the Bundren family, The Bluest Eye represents the struggle of a young black girl.
Plot Overview
As I Lay Dying is a story of the journey of the Bundren family to Jefferson to bury Addie Bundren. This story starts at the end of Addie's life, where she is standing at the end of her road with her surroundings. As soon as she dies, her family carries her coffin to Jefferson. As they cross the river without a bridge, they face a lot of hardships. Additionally, because of the long journey her dead body is rotting, which has a negative effect on her children. Her husband, however, showed cruelty when he married another woman just one day after her burial.
The Bluest Eye, on the other hand, is the story of an African-American girl named Pecola, who is the protagonist of the story. The story starts by introducing the narrator of the story, Claudia MacTeer, to the reader. The protagonist appears to Claudia's family one day, who is treated badly by their family and society because of her skin color. Due to the fact that she is black, many adverse incidents occur to her and that's why she always desires blue eyes like white girls so that she can have a better life. But the worst comes when she is raped twice by her own father, and then after getting pregnant, she loses her child.
Discussion
There are a number of similarities and differences between the two novels. First of all, the novels differ from each other in terms of the way the authors employ narrative techniques in their writing. The narrative technique used in As I Lay Dying is that of a first-person narrative, which means that each character is expressing their thoughts individually. On the other hand, in The Bluest Eye, there is a combination of both first-person narration and third-person omniscient narration. Claudia primarily tells us the story of Pecola in this novel.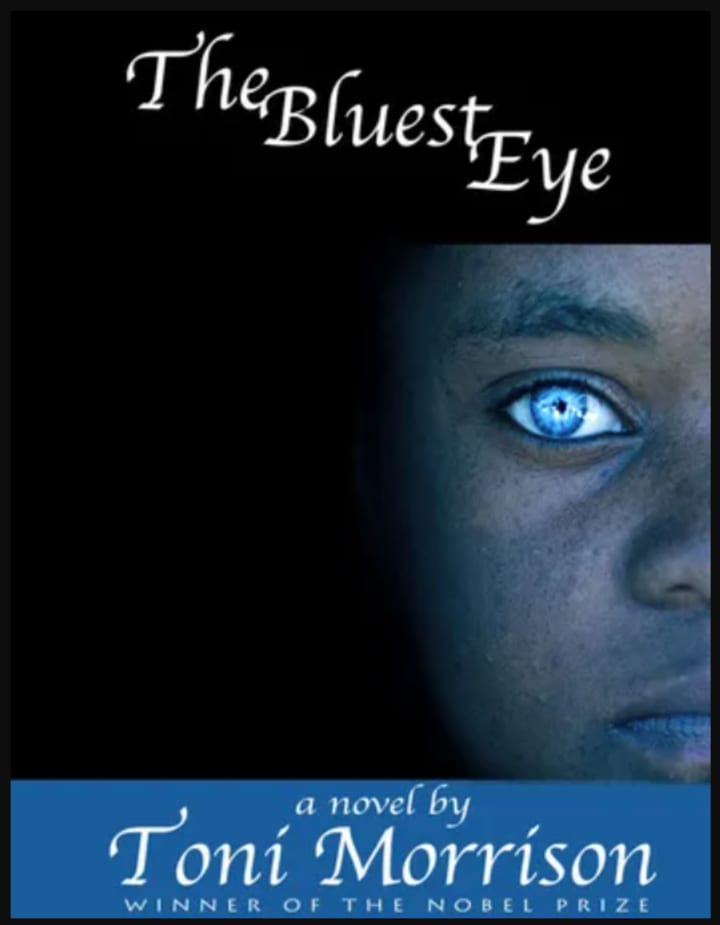 Secondly, both novels feature modern elements such as fragmentation of chapters, but their chapters are divided differently. As I Lay Dying has chapters based on individual characters and their thoughts, such as Darl, Cash, and so forth. In contrast, the chapters of The Bluest Eye focus on four seasons (Autumn, Winter, Spring, and Summer). There are different representations of seasons in this novel as spring and summer are the seasons of love and peace, but in the novel, bad events occur during these seasons.
Thirdly, both Bundren and Breedlove families represent unusual relationships between family members, especially the husband-wife relation, for instance, Addie and Anse, and Cholly and Pauline show a lack of love for each other. As a result of their marriages, both female characters (Addie and Pauline) feel trapped.
Fourthly, isolation is one of the themes that are common to both novels. Almost all of the characters in As I Lay Dying are isolated from each other, especially the Bundren family members. There is no communication between them, even when they are thinking about each other. The same thing happens to black people in The Bluest Eye. They are isolated from White society because of their color.
Fifthly, suffering is also another common subject in these two novels. A lot of suffering is experienced by the protagonist of As I Lay Dying as well as other characters, including Darl, Vardaman, and Addie's children. For example, Vardaman suffers from an identity crisis and even says,
"My mother is a fish" (Faulkner, p-54)
In the same way, the protagonist and Claudia, another black girl in The Bluest Eye, symbolize their suffering for being black. Pecola's family members even treat her like an animal, and her father rapes her due to his hatred of black people.
Finally, the novels address the problems of society in different ways, even though both of them represent the same issues. A major theme of As I Lay Dying is the plight of the poor in society. There are fewer facilities available to them than to town people. The Bluest Eye, on the other hand, focuses primarily on racism in American society. As a result of this concept, Black people like Pecola are subjected to bullying and abuse.
To conclude, As I Lay Dying and The Bluest Eye share similarities and the one they have in common is the modern elements such as fragmentation since they are both part of 20th-century American novels. Other similarities and differences can also be found in the novels, such as in the characters, narrative techniques, and themes.