Scroll down to see Paris's Rules for Life
If your man wants you to call him Daddy, ask him to call you Mommy and then when he does, tell him to wash the dishes in the sink.
Meeting Paris in France
One of the coolest projects I worked on ended up having its world premiere at the Cannes Film Festival where our movie was an official selection. I'll write about that film and all those adventures another time. Now I want to talk about Paris Hilton, who was the DJ for our After Party. (I have no idea why I capitalized After Party. Twice.)
Flash forward a year or so and Paris was making a music video for her boyfriend (Chris) at the time. It was a song ("I Need You") she had written and would perform in pin-up glory, timed around Valentine's Day. One part of the gushing video was her as a housewife, making a cake and then jumping out of it.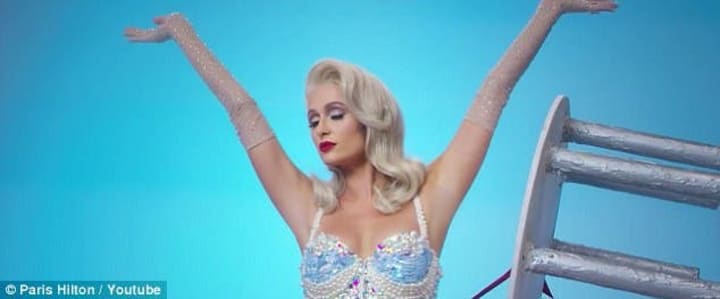 Lots of red, pink, confetti and sparkles. It was a pretty set. And the glammed-up Paris was sweetness personified.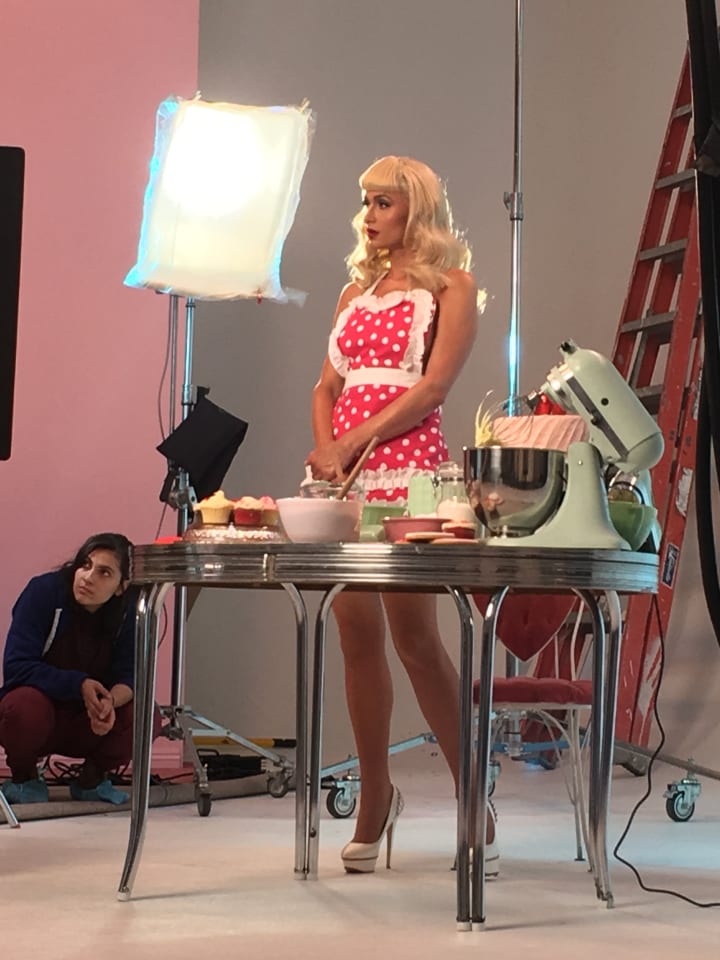 Maybe you know this already, but Paris is one wicked smart business person. She may at times play the role of dumb blonde, but for those who buy this, they do so at their own risk.
During breaks in action, we chatted about a script she wanted to write.
People always advise me that I need to write about what I know, she said.
Write What You Know.
-People
Paris said, "If I write about what I know, that means I can't write about anything in space, anything under water, nothing about the afterlife or futuristic. Certainly not the Avengers or any one wearing a cape or latex. Nothing about most of everything, because what I know is very limited."
Well, maybe you can write about latex, I said.
She laughed.
But her point had merit.
DON'T write about what you know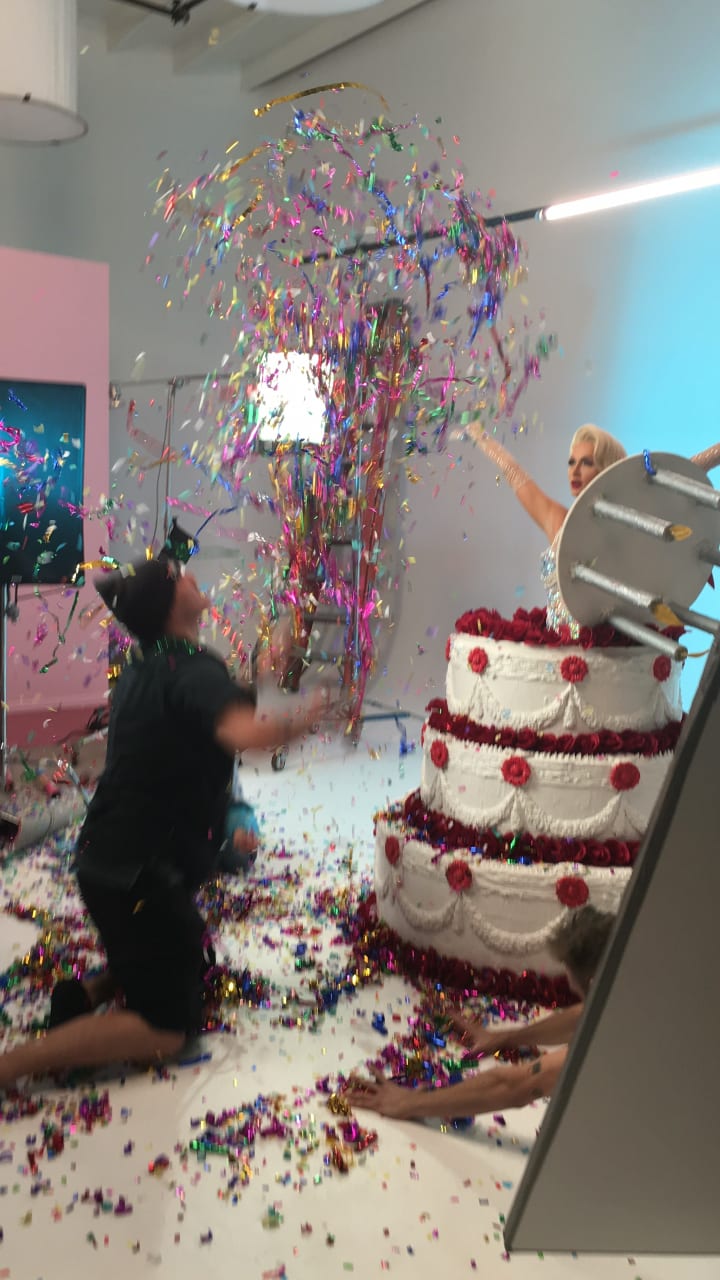 Personally, if I only write about what I know I'm pretty much confined to stamp collecting, mowing lawns and everything you want to know about Poptarts.
Seriously, ask me anything about Poptarts, including the special editions, the orange and black ones that come out at Halloween, the rainbow ones that are for Easter (many people think the rainbow ones are Pride Poptarts, but they'd be wrong.)
Paris went on, "Writing about what you know is like going to a library and finding that all the books are about the other books already in there. Where does new knowledge come from?"
How Zen.
Why would I want to spend a year writing or a year making a movie about something I already know? I'm here to grow.
Do we hike the same path every day? Do we go on the same vacation every time? Do we never taste a new flavor? Do we stop and smell the same roses over and over?
A production assistant appeared:
Paris, which wig for your cake pop?

The blonde with bangs.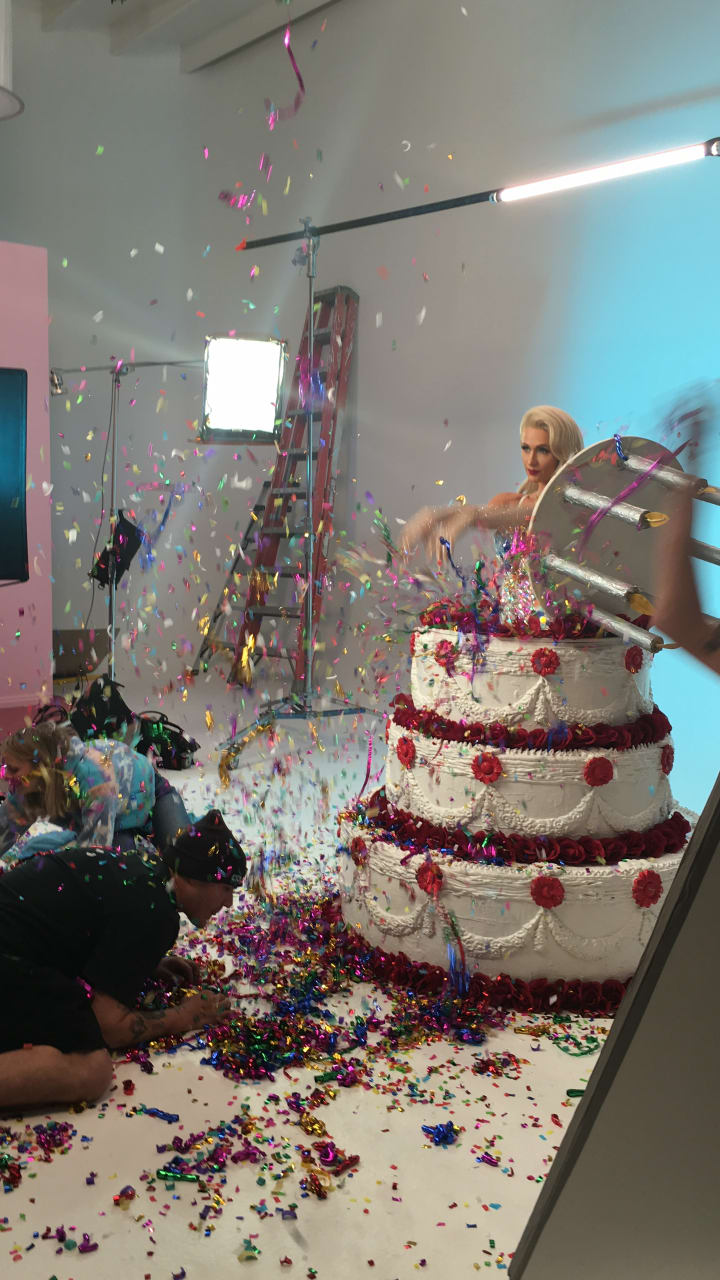 If you are a writer, you want to sit down with your notebook or at your laptop, wherever it is you weave your magic, with the right mixture of trepidation and confidence. Confident that you're an expert and trepidatious (why did I chose that word, I could just as easily have used 'nerves' which would turn into 'nervous') because you're venturing into the unknown to some degree.
The unknown intrigues us, beckons us.
Paris, how many petals do you want to cover your breasts?

That's hot, Paris said.
Note to self: You are mature enough to not make a smell the roses joke here.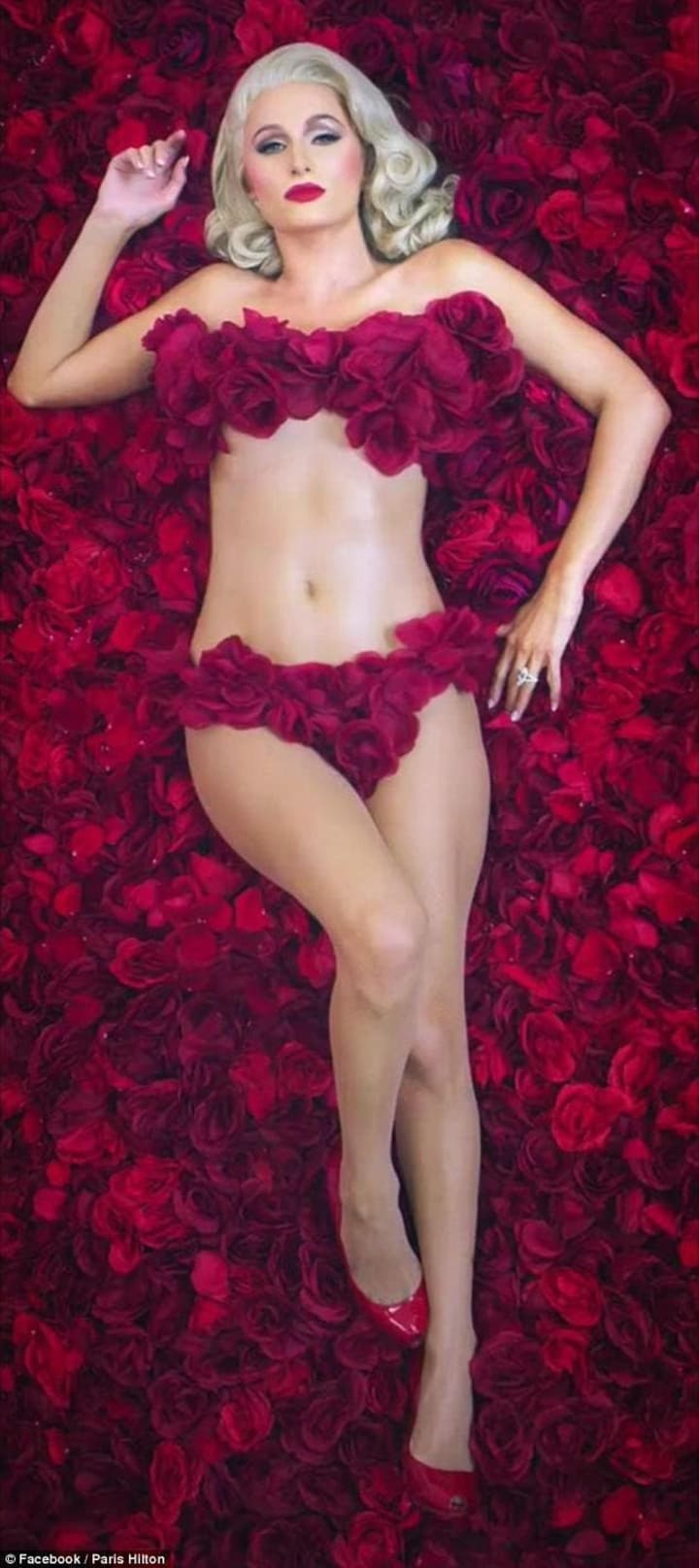 Later, off set, I asked Paris how do you write about what you don't know?
I have no idea. Research, I guess, if it's based on something true. But then you'll know it before you write it. If it's made up, then it comes from some well inside that's mysterious and I love that.
Then she added:
Ta Da.
Indeed.
Later that day, off set, I asked her how she kept such a positive spirit having grown up in the spotlight. She shared some guidelines for life that I'll share here.
Paris Hilton's Rules for Life
— Only believe half of what you see and none of what you hear.
"Think Pink" is not sexual, it's about having a newborn attitude. Be like a baby who puts her finger out thinking she can touch the moon.
Never pull out your phone in a porta potty.
— Don't do roller derby without a helmet.
Live every day like it's your birthday.
If your man wants you to call him Daddy, ask him to call you Mommy and then when he does, tell him to wash the dishes in the sink.
-Act like an heiress, even if you're not.
— Always carry yourself like you're wearing an invisible tiara.
I told her about my daughter wanting to go to Paris. To see the Rifle Tower.
That's hot.
Today's Lesson:
Write about whatever you want.
The less you know the better.
Ta da.