Light shows, fog machines, lasers, pounding bass drums, and quirky synths are the basic ingredients of an early 1980s movement—originating from the history of raves.
From dungeons bunkers, to sublime warehouses and vast open fields—people find a way to rave in any location. Today, raves are grand productions with large budgets and operating crews. That was not always the case though; people used to hide from the police and authorities to rave. The act of partying in this kind of self-indulgent fashion originates from a point of rebellion, a behavioral trait that will likely never disappear. Before you learn about the things you should know before your first rave, find out how an alternative form of music sparked a cultural revolution, and become the impetus for the history of raves.
Raves arose from the ashes of a bygone lexicon.
The term "rave" gained prevalence during the 1950s in England. It was used to describe the "wild bohemian parties" of a burgeoning alternative youth culture. Those who had an insatiable thirst of pleasure seeking were called "ravers." With the rise of the hippie era in the mid 60s, the term rave entered a hibernation period. By the time the 70s were in full swing, terms such as groovy and rave joined a lexicon from a bygone era.
"There is no such thing as society." — Margaret Thatcher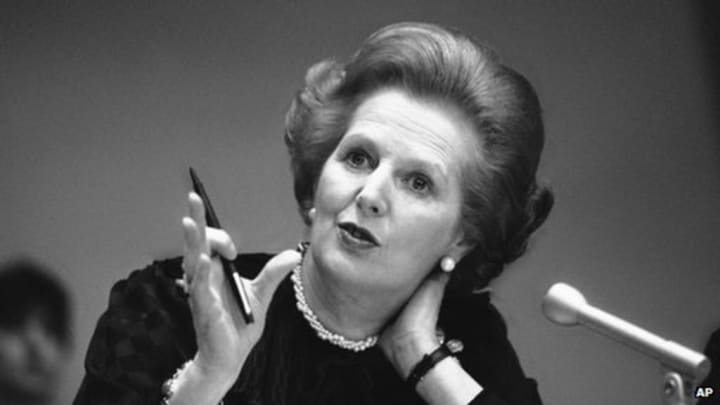 Serving as the elected Prime Minister of the United Kingdom from 1979 to 1990, Margret Thatcher's neoliberal policies set the societal backdrop for the meteoric rise of rave culture. Her political philosophy is known as Thatcherism, its principals are free markets and small state. The credibility stemmed from right-leaning academics such as Friedrich Hayek and Milton Friedman. Low taxation, privatization of state-owned industries, and a retrenched welfare state lead to a decreased role of the state in the everyday lives of citizens. A similar movement occurred in the United States, as Reagan pursued policies that limited the government's role in social services and the market. The shift in policies to the right created winners and losers, the losers falling victim to the free market. Some losers reacted by using creative expression of partying, and creating music to deal with the calamities.
The Birth of House and Techno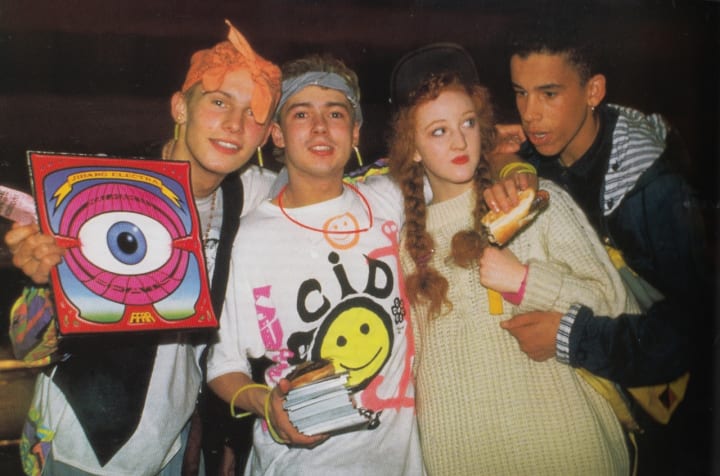 House, acid house, and techno served as a way to cope with the crushing nature of free markets. Tandem movements took place in both Chicago and Detroit, musicians tinkered with Roland TB-303s and drum machines to create sounds that the world was hungry for. Chicagoites Larry Heard, Kerri Chandler, and Frankie Knuckles were heavily influenced by the likes of disco and soul music, and they eventually created a sound culminating a genre known as house music. While Detroit natives Derrick May, Juan Atkins, and Kevin Saunderson used the creative genius of Kraftwerk as their springboard to express what it meant to live in a Rust Belt City. Increased automation and the overall decline of manufacturing industry in both Chicago and Detroit caused many to be without work. Both sets of musicians in Chicago and Detroit used machine music to process what it meant live in decaying manufacturing and industrial cities. The history of raves and their culture trace back to the abandoned manufacturing warehouses of Rust Belt Cities—all night parties featuring house, acid house, and techno, and some other obscure genres of electronic you need to listen to, if you haven't begun to already. Rave culture began as away to forget about high unemployment and the hopelessness that marginalized communities felt. Each of the artists from Chicago and Detroit were African American, a group particularly affected by the decline of the Rust Belt. The successes of acid house in Chicago eventually made its way across the pond. Its explosion of popularity in the United Kingdom is likely due to the same societal and economic changes in the United States, caused by freer markets and a decreased social safety net. Its first viral destination was the United Kingdom, in particular Manchester, which set the new standard for acid house parties. All night parties went until sunrise, giving a youthful generation a feeling of hope, even still today as people revel in returning to Manchester Arena.
Then came the warehouses, drugs, and a cultural revolution.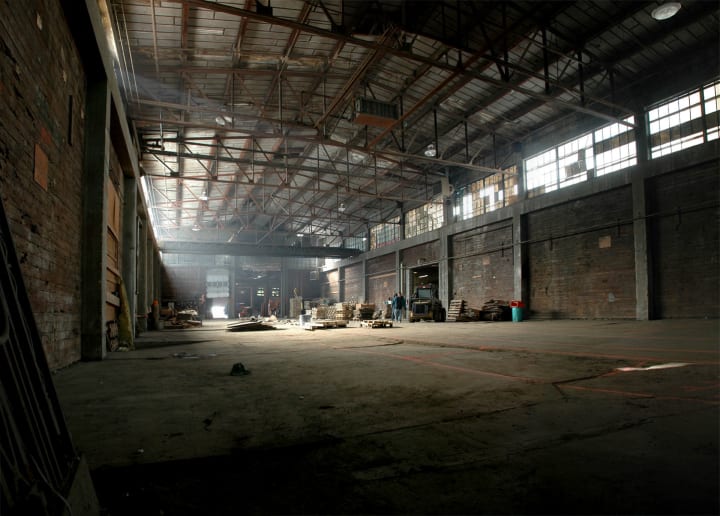 By 1987, acid house left its permeations on UK culture—politicians hated it and the youth could not get enough. Steve 'Silk' Hurley's "Jack Your Body" climbed to the top of the charts in the UK and raves were starting to become a cultural phenomena. DJs like Paul Oakenfold, Danny Rampling, Nicky Holloway, and Carl Cox became influential names in the space, preforming DJ sets to dance floors that went all night till sunrise. Paul Oakenfold's trips to Ibiza served as the necessary catalyst for him to bring the sounds of acid house to the UK music scene. An essential ingredient for rave scene's success was the alternative state of conscious unleashed by the use of psychedelic drugs such as LSD and ecstasy. While government propaganda warned about irreversible brain damage and laws threatened severe punishment, drug usage proliferated throughout the rise of raves in the late 1980s and early 1990s. Shoom was one of the most popular acid house parties at the time, and on their flyers displayed a bright yellow smily face. The yellow smiley face became the defining symbol for the movement, adoring everything from buttons to t-shirts to pressed ecstasy pills. It was not just about the music; it was about the fashion and the ability to live an alternate reality for a few hours—or days. Button-down shirts were left at home, because raves were for sweating and dancing. Neon colors, tye-dye, and athletic wear matched the eclectic environment they partied in—fog machines, lasers, and glow-sticks. This period of acid house bliss and trance is known as the second Summer of Love, a movement of counterculture similar to the Summer of Love in San Francisco. The Summer of Love in San Francisco coordinated with the overall movement against the Vietnam war, much like the UK's second Summer of Love was coordinated with the reaction against Thatcherism.
Prohibition did not work.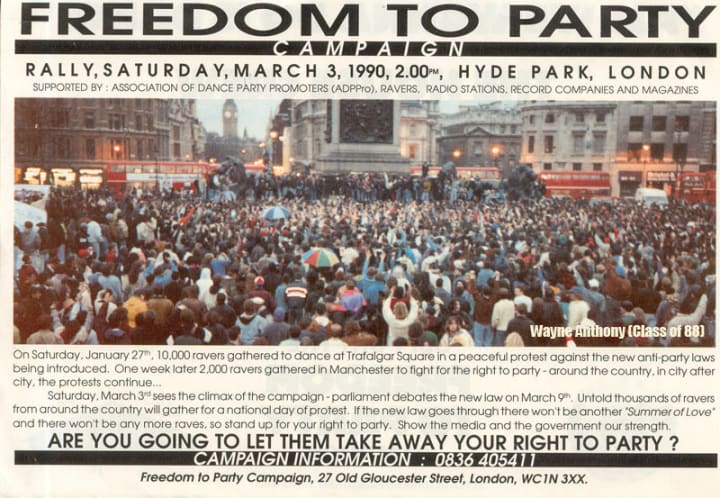 The growth of raving did not go unnoticed. Headlines of UK papers grabbed the public attention by decrying the bacchanalia and hedonistic behavior of ravers—especially noting their drug usage. Making a special effort to prompt moral panic, newspapers critiqued anyone who betrayed traditional British-Victorian values. The perception of drugs projected by media in modern society is rife with irony. Getting black out drunk on alcohol, no one bats an eye. Taking psychedelics in an abandoned warehouse or open field, the media loses their minds. In 2009, UK's drug adviser David Nutt was fired because he argued that ecstasy and LSD were less dangerous than alcohol. By no means is his report conclusive, but often perception and bias prevents scientific advancements from helping create a more efficient society. Despite the moral panic caused by media headlines and legislation increasing police power to shut down illegal parties, pandora's box was open. Section 63 of the Criminal Justice and Public Order Bill notoriously banned parties of more than 20 people from playing "…a succession of repetitive beats…" in 1994. That order, however, was not enough to stop the UK's love of raving; licensed venues proliferated and allowed the club scene to live on with the consent of the police.
This extensive history influenced the rave scene today.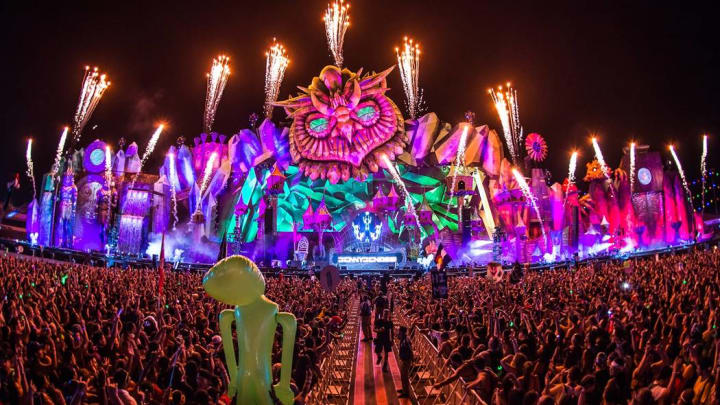 From underground raves strategically positioned and planned to avoid any interaction with authorities, to the grand spectacles of Electric Daisy Carnival (EDC) in Las Vegas, which brought in 134,000 people a day, the history of raves has come a long way, and they are a cultural phenomena. Ever since the beginning, it's always been about its core principles of peace, love, happiness, and unity. Electronic dance music serves as a universal language for people of all different backgrounds to forget life's worries for a day, night, or weekend, and rave on.